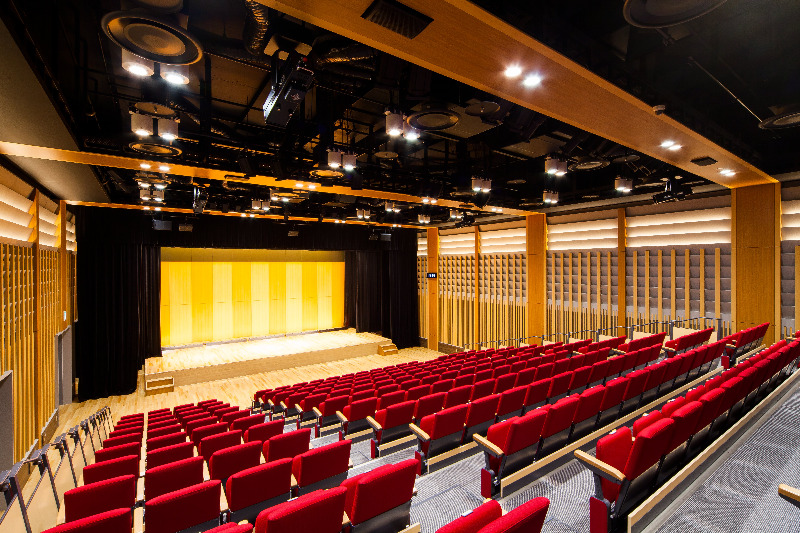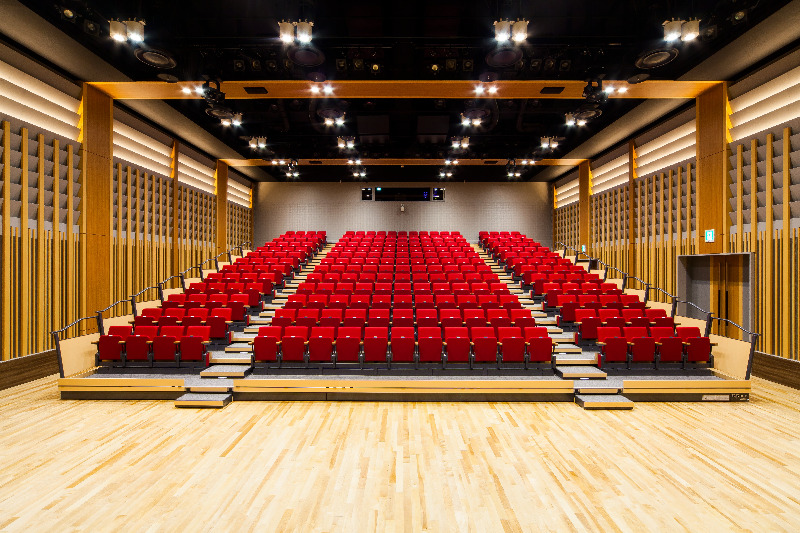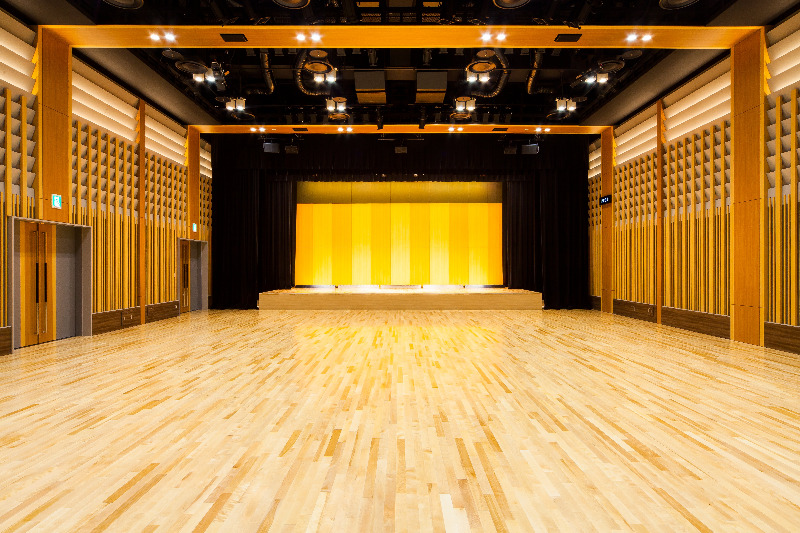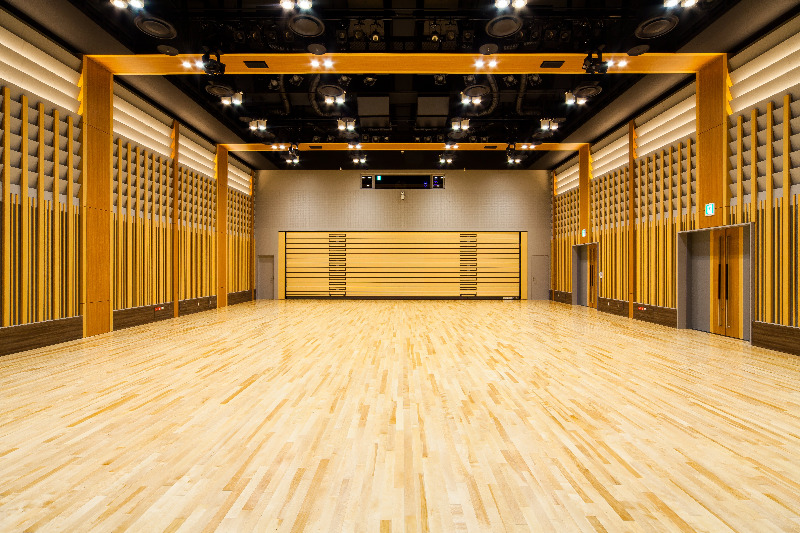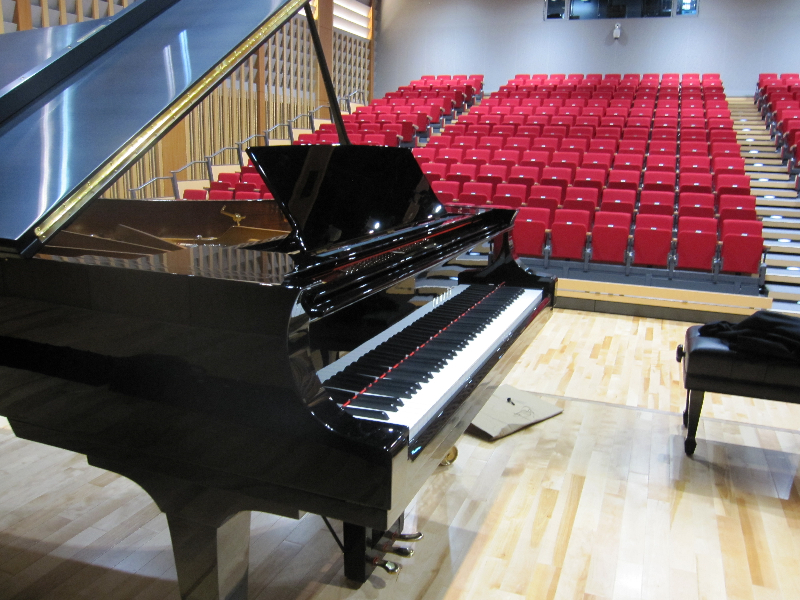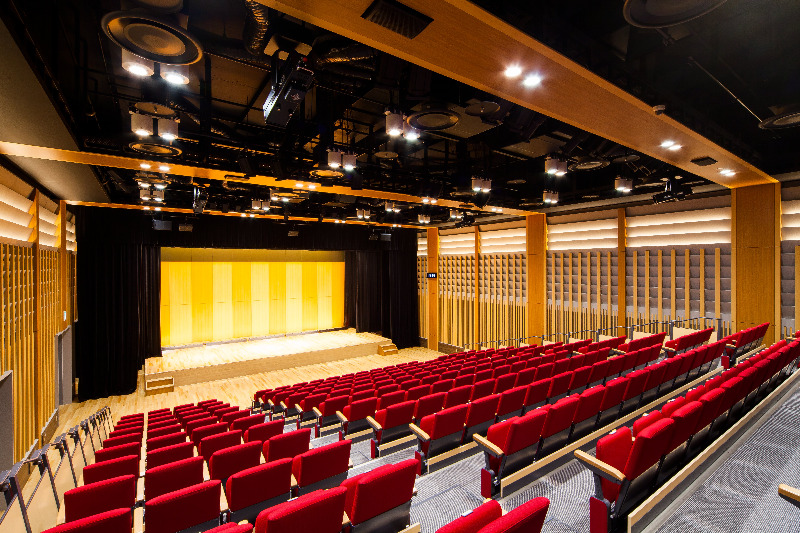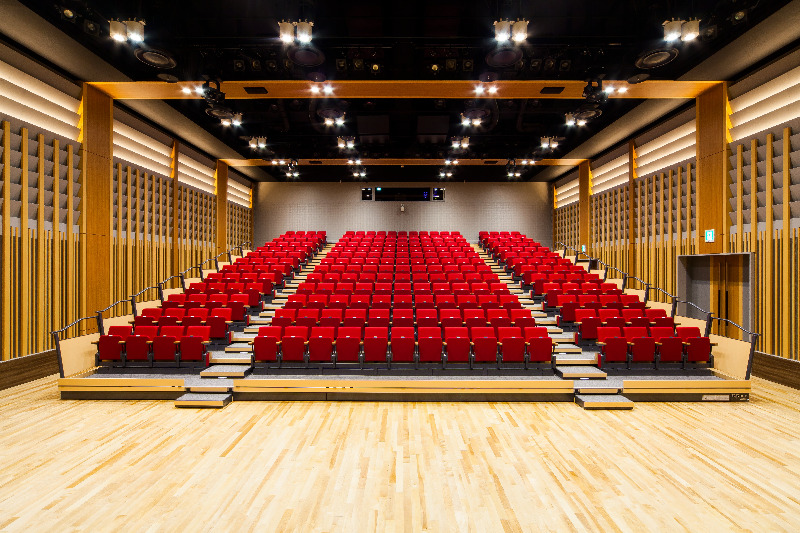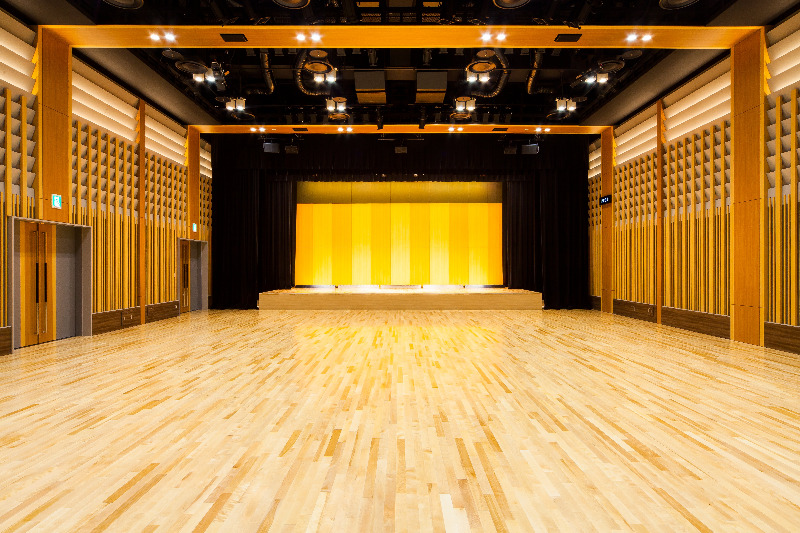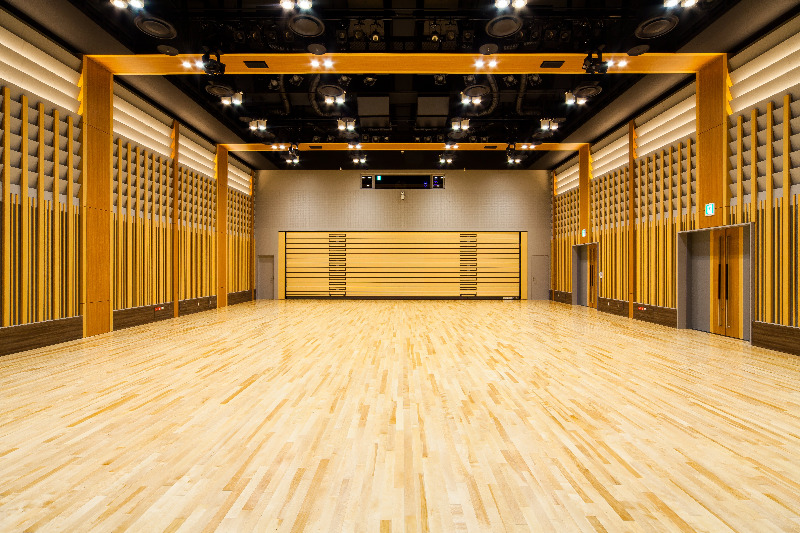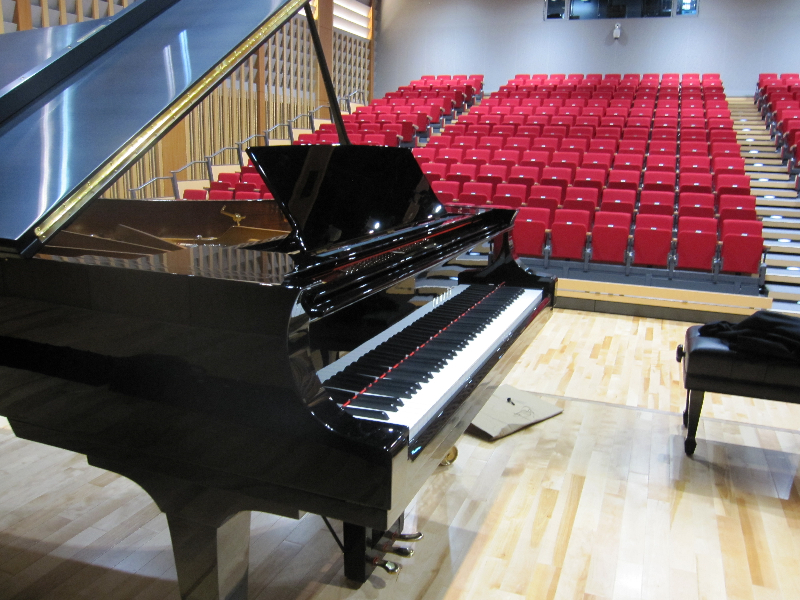 Layout pattern
You are able to arrange the stage layout by placing/removing movable
seats(Applox. 250 seat) and the movable stage.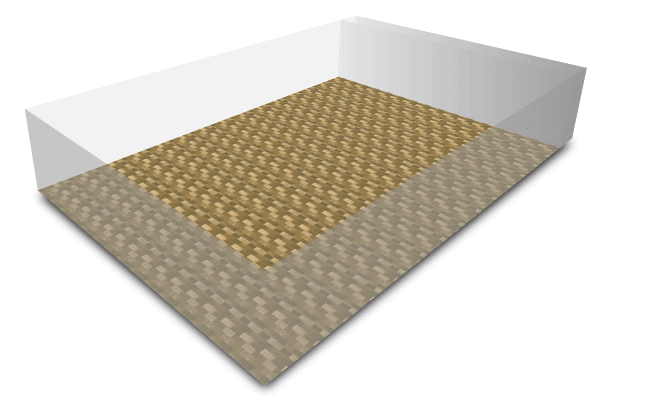 Facility Information
Purpose of use/ Note
For various events and exhibitions.
For subcommittee meetings and seminars.
Waiting room 1 and 2 are available for uses of the multi hall.
Attention
Ball room dancing is allowed. Gymnastics and wrestling are both prohibited.
Facility Information
Capacity
Room size
Area
Room height
Multi hall
300
21.4 m
×
14 m
Applox.300 m2
6.2 m
Maximum charge for a full day 36,500yen
Fees
Morning
Afternoon
Night 1
Night 2
9:00
~
12:30
13:30
~
17:00
18:00
~
21:00
21:30
~
24:00
Multi hall
14,660 yen
14,660 yen
12,570 yen
10,470 yen