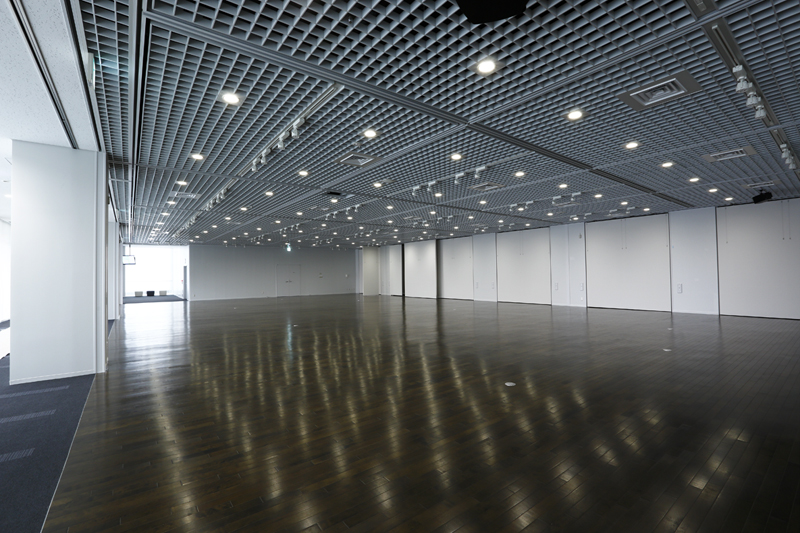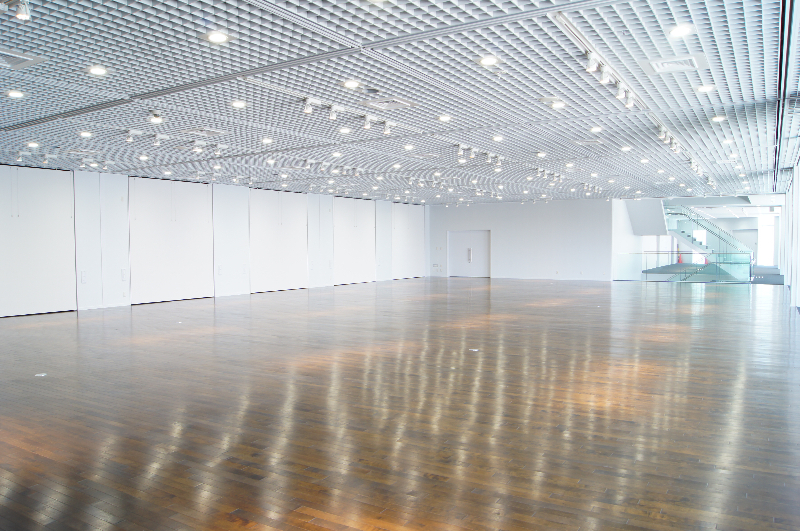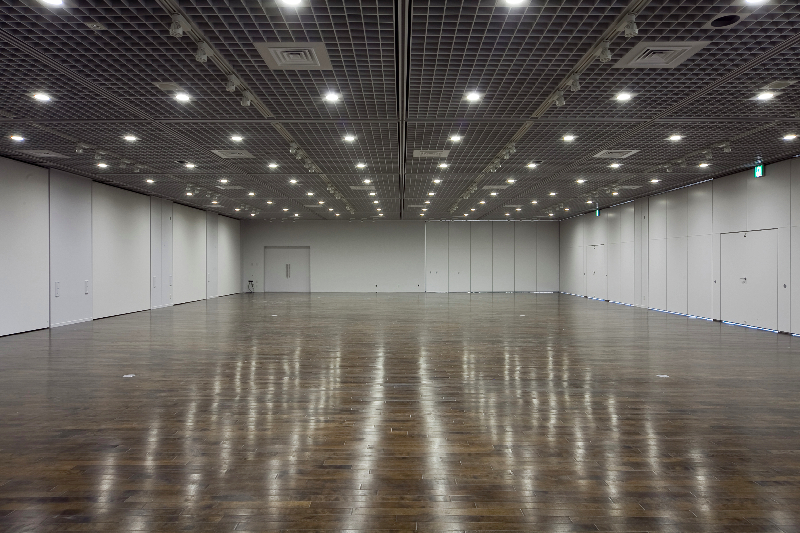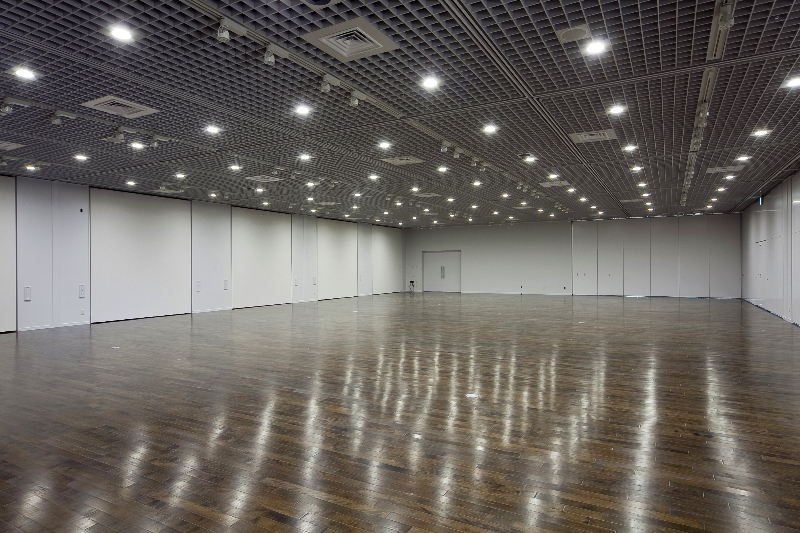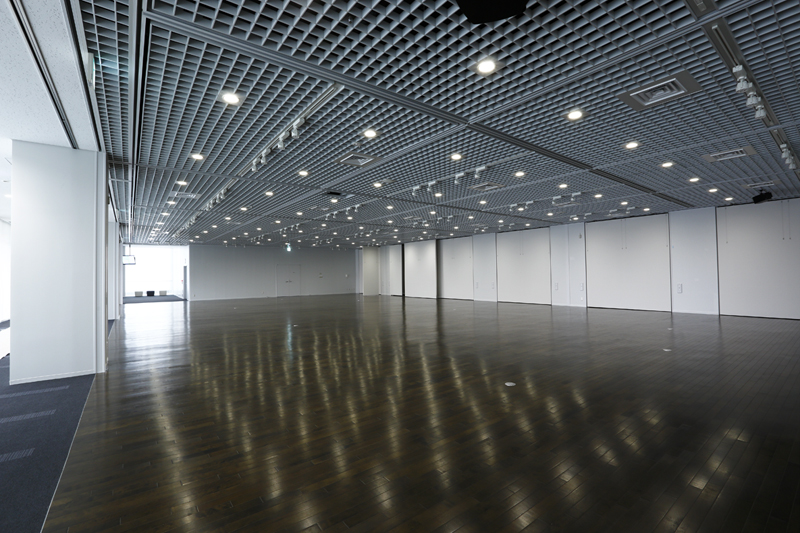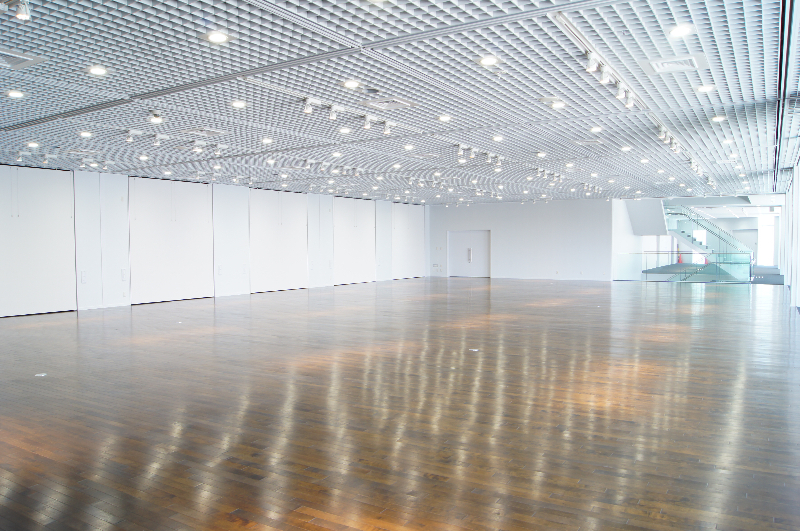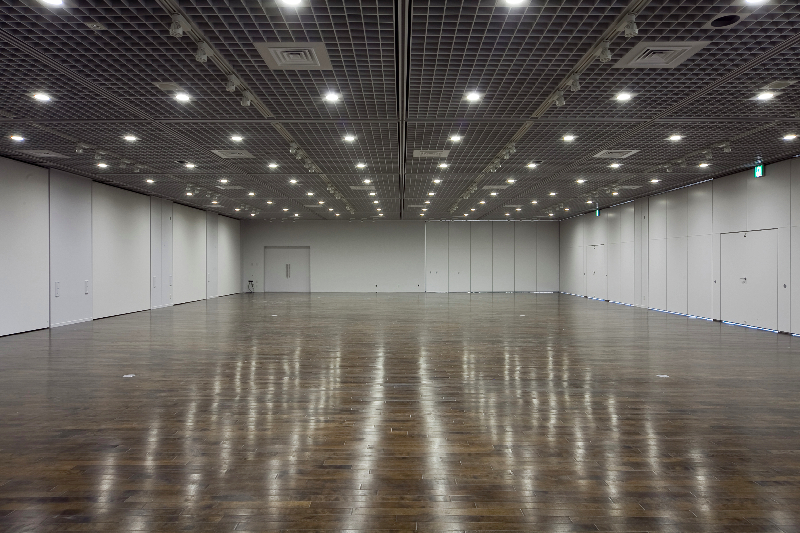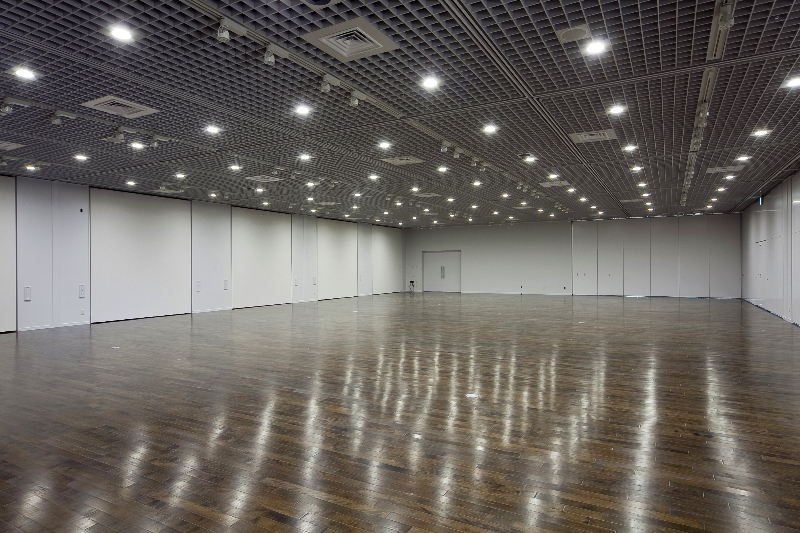 Layout pattern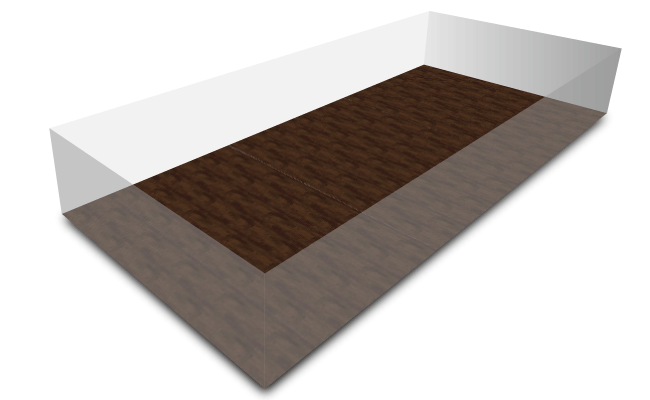 Facility Information
Purpose of use/ Note
For arts, flower arrangements and other various displays.
For seminars and lecture meetings.
Art studio 2 is available as a preparation/ waiting room. (Reservations are required)
A pantry is available for users of the display hall.
The art gallery is available for display hall users for free. (Reservations are required)
The west side sliding wall is a sound proofed panel but other walls are not sound proofed.
 Facility Information
Capacity
Room size
Area
Room height
Display hall
250
24.6 m
×
14.4 m
Applox.355m2
3.3 m
Maximum charge for a full day 36,500yen
Fees
Morning
Afternoon
Night 1
Night 2
9:00
~
12:30
13:30
~
17:00
18:00
~
21:00
21:30
~
24:00
Display hall
14,660 yen
14,660 yen
12,570 yen
10,470 yen